---
X2 Impresses at AAU Volleyball Classic in Orlando, Florida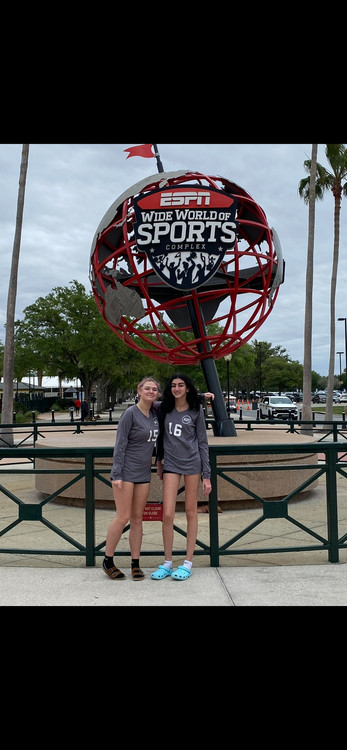 March 20, 2023 - X2 Volleyball Club takes their game to the next level, as two of their 16U teams compete at the ESPN Wide World of Sports in Orlando. The club's founder, Leo Fahey, and co-founder, Rachael Landry, have been working tirelessly to instill a love of volleyball in their central massachusetts teams, and their efforts seem to have paid off.

The X2 Tornadoes, one of the two 16U teams representing the club, had an impressive first day at the AAU Volleyball Classic, held on March 18th and 19th. Winning two out of three matches, the Tornadoes showed grit, determination, and skill on the court. The X2 Lightning, the second 16U team, also put up a tough fight against strong opponents, holding their own and representing the club with poise and sportsmanship.

Fahey and Landry attribute the success of X2 Volleyball to a combination of hard work, strategic thinking, and a deep passion for the game. "We want to bring the sport of volleyball to as many young people as possible," says Landry, "and to show them that they can accomplish anything with a growth mindset and tremendous effort."

With their sights set firmly on the future, the X2 Volleyball Club is determined to continue fostering a love of volleyball in the youth of central massachusetts and beyond. And with teams as talented and dedicated as the X2 Tornadoes and Lightning, the sky truly seems to be the limit.